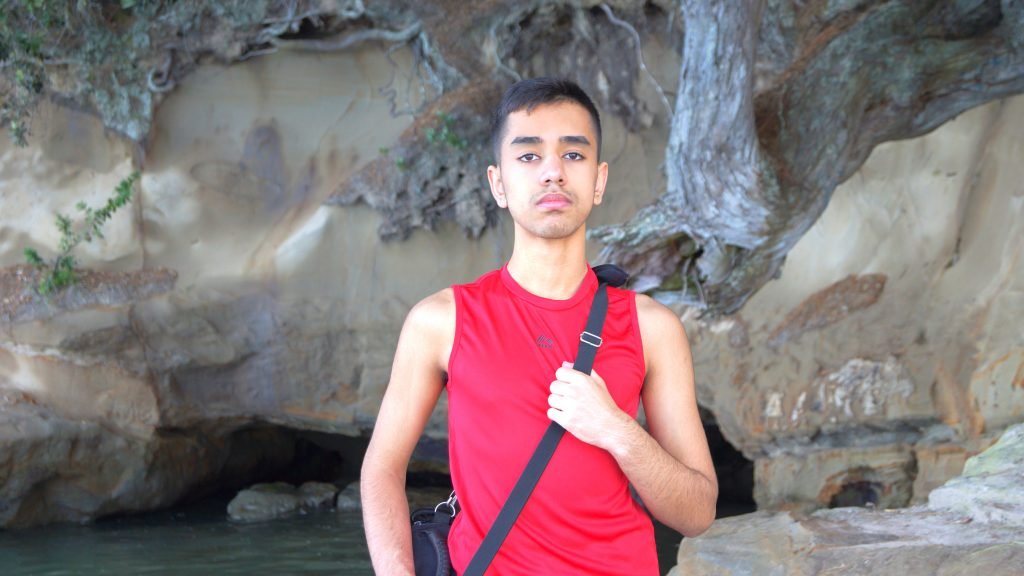 My name is Ali Soltanian Fard Jahromi (born in Auckland, New Zealand) and I am a game and app developer, filmmaker, digital artist, animator and programmer. I have developed several computer games and have some which I am currently developing. I also produce animated shorts and full-length films and series. I create 3D and CGI art, including both videos and pictures. In my spare time I create programs and add-ons for open-source programs.
Games developed:
Apps developed:
Films and Animation:
Vampria: The Toothless Vampire (Available on Amazon Prime)

YouTube Channel
In my YouTube channel you will find my creations, trailers for my games and films and some of my activities.
Add-ons developed:
Mesh Operations Addon for Blender (patch: https://developer.blender.org/T86070)
Publications:
Using Trigonometric Functions in Game Programming: https://alisoltanian.medium.com/using-trigonometric-functions-in-game-programming-ecd9e7c0955b
Culture Shock: https://alisoltanian.medium.com/culture-shock-52e4aba80138
Work Experience:
2022 – Marker / Demonstrator – Massey University
Qualifications:
Massey University, New Zealand: Bachelor of Information Science (Major: Computer Science), Currently studying.
The Georgia Institute of Technology, Atlanta: Professional Certificate in Introduction to Python Programming (2020)
Stanford University, California: Databases: Advanced Topics in SQL (2020)
Stanford University, California: The Semantics of First-Order Logic (2021)
The University of Queensland, Australia: English, Grammar and Style (2019)
Skills:
Programming languages: C#, Java, Python, C++, C, HTML, CSS, JavaScript, SQL, PHP
Computer Graphics Software: Blender, Daz Studio
Computer animation and photo editing software: Adobe Flash, Adobe Photoshop, Blender, GIMP, Inkscape
Game engines: Unreal Engine, Unity, CryEngine
Video editing software: Adobe Premiere, Blender
Audio editing software: Audacity, Adobe Premiere
Awards:
Massey University (Achieved Excelling Academic Progress in Semester Two, 2022)
Massey University (2022 Recipient of Massey University Undergraduate Scholarship)
Accolade Global Film Competition (Award of Recognition for Vampria: The Toothless Vampire in the category of Young Filmmaker – 17 and younger, Children / Family Programming)
Independent Shorts Awards (Silver Award for Vampria: The Toothless Vampire in the category of Best Young Filmmaker)
Interviews:
Interview with Lynn Freeman at Radio New Zealand (RNZ), 2020
Spoken Languages:
English (First language): Speaking, writing, reading
Persian: Speaking, writing, reading
Arabic: Writing, reading, partial speaking
Gujarati: Writing, reading, partial speaking
Hobbies:
Fitness (weight-training, calisthenics, skipping)
Swimming
Trekking
Mixed Martial Arts
Rock Climbing
Basketball
Baseball
Rugby
Links to my online profiles:
Instagram: https://www.instagram.com/alisoltanianfj/
DeviantArt: https://www.deviantart.com/alisoltanian
Twitter: https://twitter.com/alisoltanianfj
Facebook Public Profile: https://www.facebook.com/alisoltanianfj/
Medium: https://alisoltanian.medium.com/
Quora: https://www.quora.com/profile/Ali-Soltanian-Fard-Jahromi
Blender Artists: https://blenderartists.org/u/alisoltanian/
FilmFreeway: https://filmfreeway.com/AliSoltanianFardJahromi
Tumblr: https://soltanian.tumblr.com/
TikTok: https://www.tiktok.com/@alisoltanianfj
Links to other websites:
Official Site of Fatimah Soltanian Fard Jahromi
Dr Shahin Soltanian (Public Facebook Page)