Download on Microsoft Store:
https://www.microsoft.com/en-nz/p/ali-text-editor/9ndplbgzfccs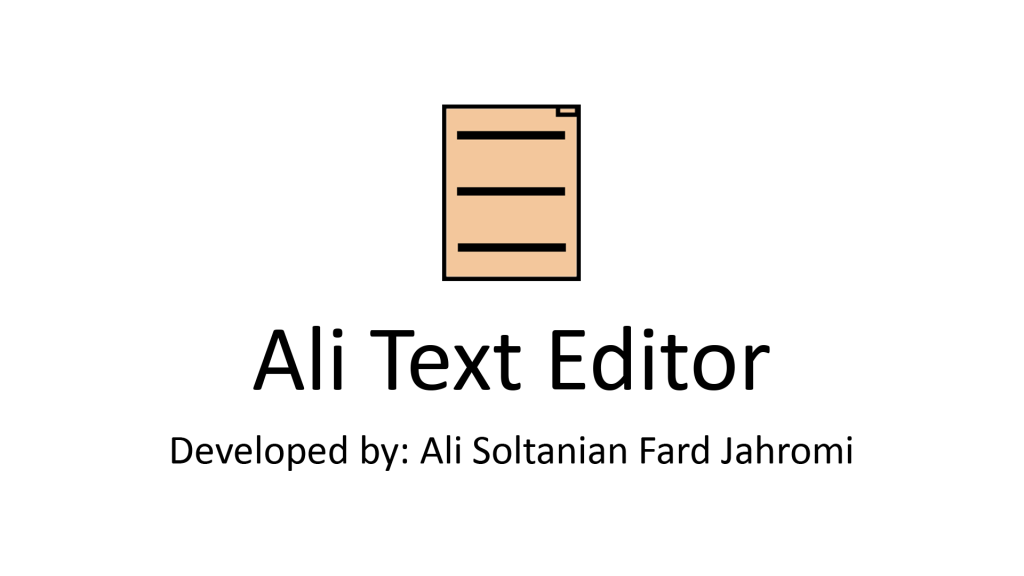 Ali Text Editor is a word processor that can be used for creating written documents. Features include text alignment, printing and a backup system. Documents can be saved in the .ali or .txt format. The .ali format supports multicolored text, different fonts, pictures and several other features.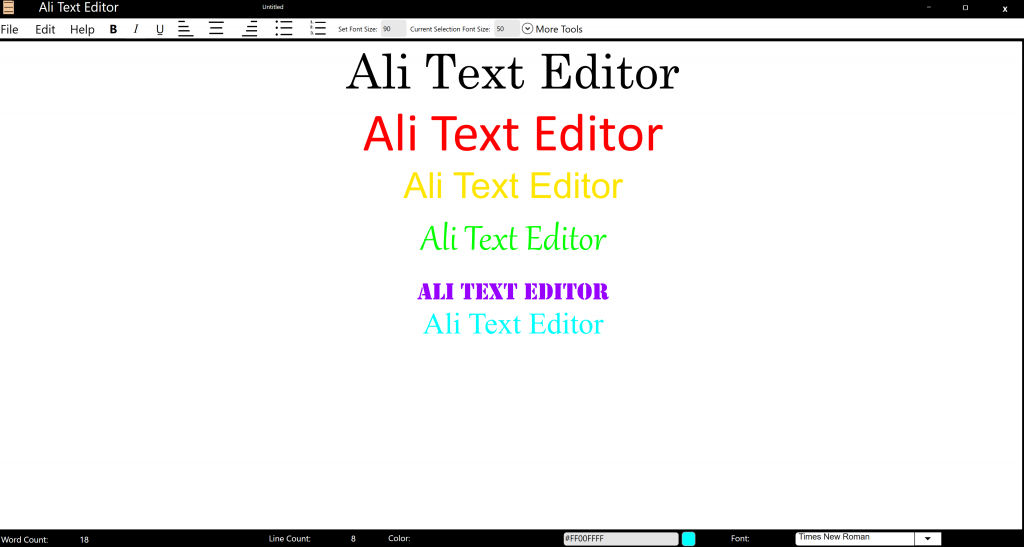 All rights reserved for the developer Ali Soltanian Fard Jahromi. © 2022, Ali Soltanian Fard Jahromi. Distributed by Soltanian Tech Limited.