Download on Microsoft Store:
https://apps.microsoft.com/store/detail/nimoali-editor/9N8FWNTNNLJT
Nimoali Editor is a text and code editor that can be used for creating and viewing text documents and code files.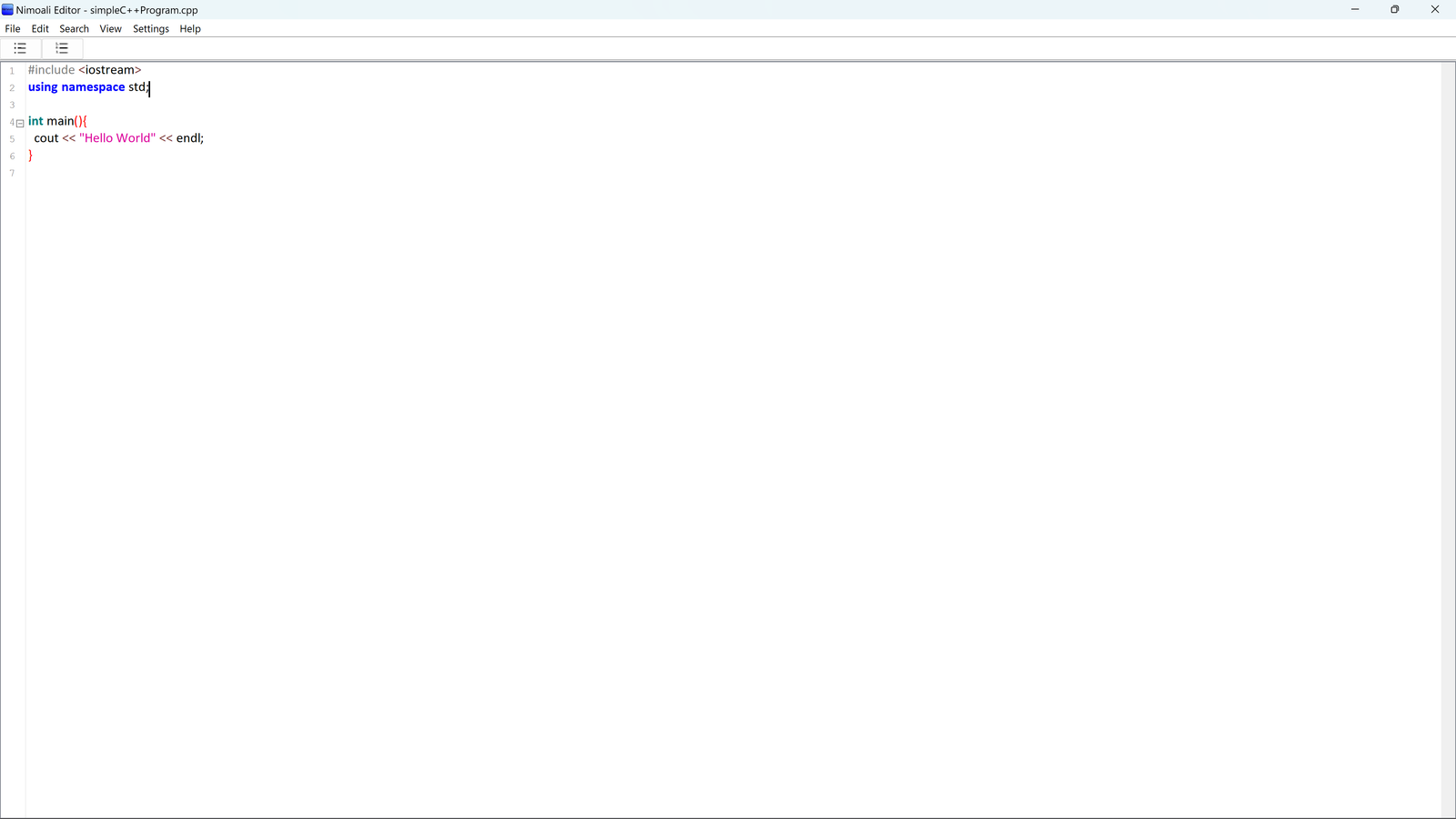 Features include syntax highlighting, PDF export, file searching, bullet points and numbered lists, the ability to switch between instances of the app, and printing.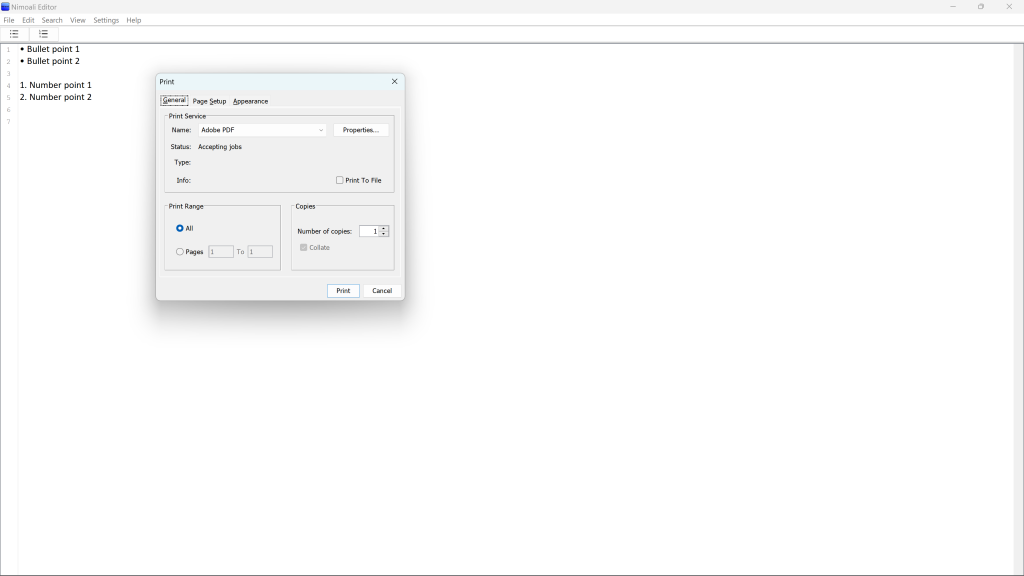 Nimoali Editor supports text-based file types such as .txt, .cpp, .java, .py, etc.
Developed by: Ali Soltanian Fard Jahromi and Nimo Naamani
All rights reserved for the developers Nimo Naamani and Ali Soltanian Fard Jahromi. © 2022, Ali Soltanian Fard Jahromi and Nimo Naamani. Distributed by Soltanian Tech Limited. Nimoali Editor uses the RSyntaxTextArea. All rights for RSyntaxTextArea is reserved for Robert Futrell. RSyntaxTextArea, © 2021, Robert Futrell.
Privacy Policy: https://soltaniantech.com/nimoali-editor-privacy-policy/