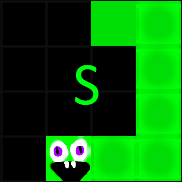 Developed by: Ali Soltanian Fard Jahromi
Download on Microsoft Store: https://apps.microsoft.com/detail/snake-vs-fruits/9PDN6HP035H3
Snake Vs Fruits is a game where the player controls a snake that must survive as long as possible while eating fruits and avoiding obstacles and poisonous fruits. The player starts with four lives. Eating certain fruits makes the player progress through levels. The snake starts moving faster as the player progresses through levels. More types of fruits become available as the player progresses through levels. The player must avoid the poisonous fruit as it takes a life from the player. Snake Vs Fruits can be played through the single-player or local multiplayer mode. In local multiplayer, two players can compete to survive the longest and get the highest score. There are also various board sizes available to play on.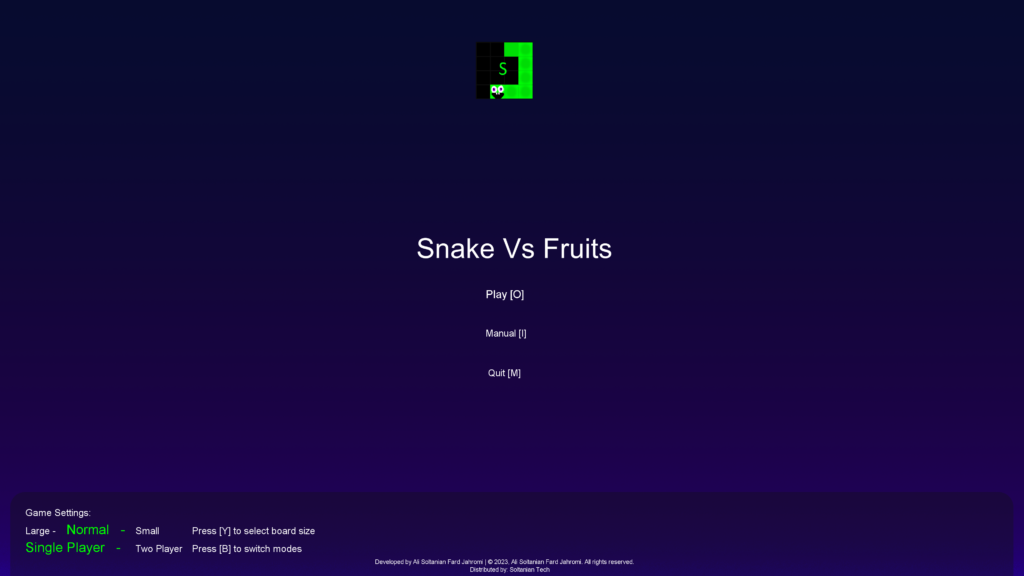 Snake Vs Fruits Screenshots
Privacy policy: https://soltaniantech.com/snake-vs-fruits-privacy-policy/
(C) 2023, Ali Soltanian Fard Jahromi. All rights reserved.
Distributed by: Soltanian Tech